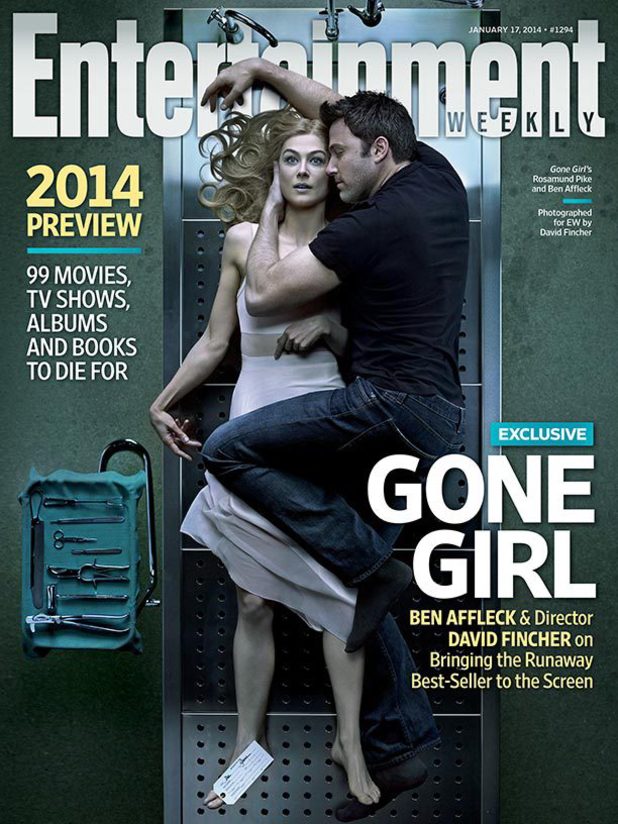 (Cover and article can be found here)
Nice way to keep people talking.
I have a few questions and concerns about the casting and age difference between the two leads, Ben Affleck and Rosamund Pike.
The first question is one that's been asked before by numerous people regarding the newest Batman.
Isn't Ben Affleck too... Ben Affleck to play [insert any leading male role here]? In this case, it's Nick Dunne.
As for the age difference
Isn't Rosamund Pike a bit young to play Amy Dunne against Ben Affleck's Nick Dunne?
(show spoiler)